Porcelain Veneers in Chula Vista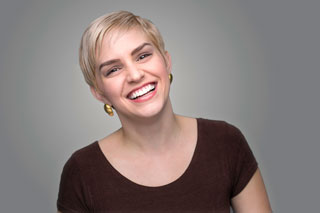 Are you looking for a quick and simple way to improve your smile? Would you like to get your broken tooth fixed? Are you ashamed of your discolored teeth and want to make it white? If you are in search of a quick and simple way to fix your broken, or stained teeth, and get back your brilliant smile, porcelain dental veneers are the perfect fit for you.
Porcelain dental veneers offer you a great way to get back your beautiful smile. For those having stained, chipped, or worn teeth, porcelain dental veneers provides them with a great opportunity to reshape their teeth and brighten their smile!
Porcelain dental veneer remains a popular cosmetic solution that can be an incredible option for many anyone unhappy with the state or appearance of his or her teeth. In actual fact, porcelain dental veneers have a lot of benefits.
Benefits of Porcelain Dental Veneers in Eastlake Chula Vista
Some of the benefits of porcelain dental veneers include:
Hides Imperfections
From chips to dark stains to gaps between teeth, porcelain dental veneers can hide to hide any form of imperfection which can be quite challenging to correct. By hiding imperfections, porcelain dental veneers also help to improve the overall aesthetic, offering you an enhanced smile.
Strength and durability
Porcelain dental veneers are manufactured using strong, durable material. Even with the toughest bones, they will not crack. With porcelain dental veneers, you can always enjoy your favorite meal.
Look Natural
Porcelain dental veneers in Eastlake Chula Vista are customized to blend flawlessly with the other teeth. Both the size, shape, and color look exactly like the natural teeth.
Added Protection
Apart from helping you hide imperfections, porcelain dental veneers can also help in protecting and strengthening vulnerable or weak teeth having cracks or chips. Porcelain dental veneers are able to do this as a result of the durable, ceramic material which is used to make them. These materials help in covering the natural tooth.
Easy Maintenance
Another benefit of porcelain dental veneers is that they can be easily maintained. Caring for porcelain dental veneers and maintaining their life cycle is as easy as normal dental hygiene. Brushing and flossing should be done regularly so as to maintain teeth restoration adequately.
Long-Lasting Results
Porcelain dental veneers are designed to last for a long period. In fact, they can serve you for decades. Not only do they treat your smile concerns, your teeth will also be protected. Hence, you can always have a brilliant smile for years to come.
Stain-resistant
Unlike natural teeth, porcelain dental veneers are resistant to stain. These veneers are able to maintain their brilliant pearly whites. Even when you enjoy your tea, coffee, and various other products responsible for teeth stain, your porcelain dental veneer will not be affected.
All these are some of the benefits porcelain dental veneers. Give us a call today, to schedule a free consultation session with us for your Eastlake Chula Vista Porcelain Dental Veneers. With the Porcelain Dental Veneers, you just offered yourself the brilliant, wonderful smile you deserve.
Enhance Your Smile Today using Porcelain Dental Veneers!
Porcelain dental veneers offer an incredible way to enhance your smile in time for any important occasion or event like weddings, birthdays, graduation, and so forth. Give us a call today 619.482.8880 or Request An Appointment to see how can help your smile & oral health.