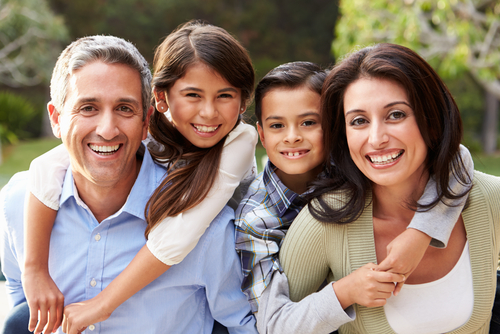 Going to a pediatric dentist can be a scary experience for many children.  Helping your child feel comfortable before the visit can help him/her feel confident and relaxed while in the dental chair.  Here are a few tips that can go a long way to ensure your child has a pleasant dental visit.
1. Set the Standard
Children learn a lot of good and bad things from observing so they can know how to respond to many things. If their parents and bigger siblings are nervous about dental checkups, this can be a big problem.
So, make sure that you act excited and cheerful about attending your own dental checkups, and when at home, brush together so they can learn. Take the chance to teach your child about the benefits of proper oral care and seeing a dentist, so he/she can also look forward to the dental visit and feel more confident about it.
2. Proper Oral Hygiene at Home
The healthier your child's mouth is, the less time they will spend in the dentist's chair. You should try to make at-home dental care, which includes brushing and flossing, more enjoyable and thorough for your children so they feel less anxious about seeing a dentist.
3. Keep the Dental Visit Relaxed and Fun
The first step to making the dental appointment fun is choosing a friendly dentist and dental team. The environment should also be inviting and relaxed.
If your child gets anxious about seeing the pediatric dentist, it can seem like an impossible task to get your children excited about seeing the dentist themselves. However, using these tips, and perhaps providing some kind of reward or incentive can help them get excited about dental checkups.  For more information about what to expect during a dental visit, contact your dentist in Chula Vista today.