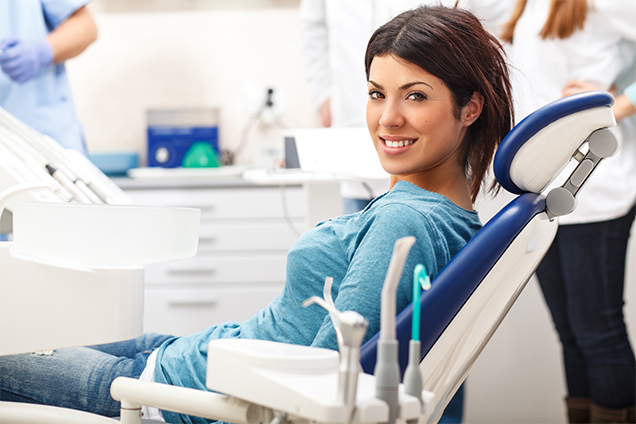 Dental veneers work best for both cosmetic dentistry and general restorative dentistry. Here are the 4 important things to know about dental veneers.
For many years, dental veneers have given millions of people plenty to smile about. They are effective at restoring the structure and natural look of moderately broken tooth giving you a beautiful smile.
Dental veneers are shell-like porcelain material that custom made and designed to bond on the facing of your teeth. They offer much more conservative treatment in preserving tooth structure as opposed to crowns.
Here are the four things you should know before getting dental veneers:
Your dream smile is made exactly how you want it
Dental veneers help you achieve your dream smile because they are customized to your liking. To ensure your veneers are crafted flattering to your smile, best Chula Vista cosmetic dentist Dr. Deanna Risos takes into consideration a number of factors including your bite, enamel thickness, and pulp tissue.
You will have to wear temporary veneers
Temporary veneers will be provided to help you get an idea of how your new smile will look and feel once it's complete.  This "trial smile" is done quickly and is offered to ensure there are no surprises after the initial procedure.
You will need time to achieve your new smile
It is not possible to get your dental veneers on the spot because getting dental veneers involves a series of steps. Initially, you'll undergo a smile analysis to help determine if you are a candidate for dental veneers.  For the best results, feel free to discuss with the dentist how you want your new smile to be or what you hope to achieve with dental veneers.
You will enjoy the whole process
Contrary to popular opinion, dental veneers procedure isn't that painful. There may be some discomfort but the whole procedure is extremely calm and soothing to the patient. We use a local anesthetic to numb all the surrounding areas to make sure you are at ease and that you're enjoying the moment.
World-Class Cosmetic Dentistry in Chula Vista
Porcelain veneers are an irreversible cosmetic procedure, which is why it's important to make sure you're in the hands of a more experienced cosmetic dentist. Dr. Deanne Risos is a top-rated cosmetic dentist in Chula Vista offering the best quality dental veneers for individuals and families in Chula Vista.
Dr. Deanna Risos has a lifelong passion to help you achieve your dream smile- using cutting-edge dental veneers cosmetic treatment in Chula Vista.  Schedule a free consultation with Dr. Risos to find out if dental veneers cosmetic treatment is best suited for you.